Democratise 
Digital Commerce
 Features
We remove the barriers of any size of business so that retailers don't have to spend too much time and money on their Omnichannel Commerce platform.
Impressive Omnichannel Platform
Free Features Upgrade
Easily Business Management
Bring Your Brand To Digital Ecosystem
Stocks and People Integration
Unlimited Access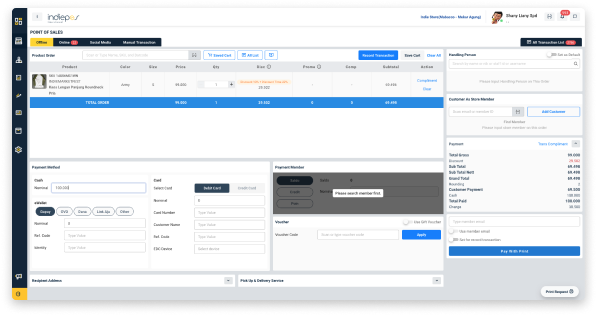 IndieOmniPos features allow you to synchronise everything in every channel. Helping you optimise all inventory and significantly increasing your sales.
IndieOmnipos offers competent Brand and Product central management system making it easy for you to modify and manage multi brands, products and stores. Omnichannel will help you synchronise everything.
   Multi Brand Management
   Multi Store Management
   Product Group Variation and Price
   Bulk Template Management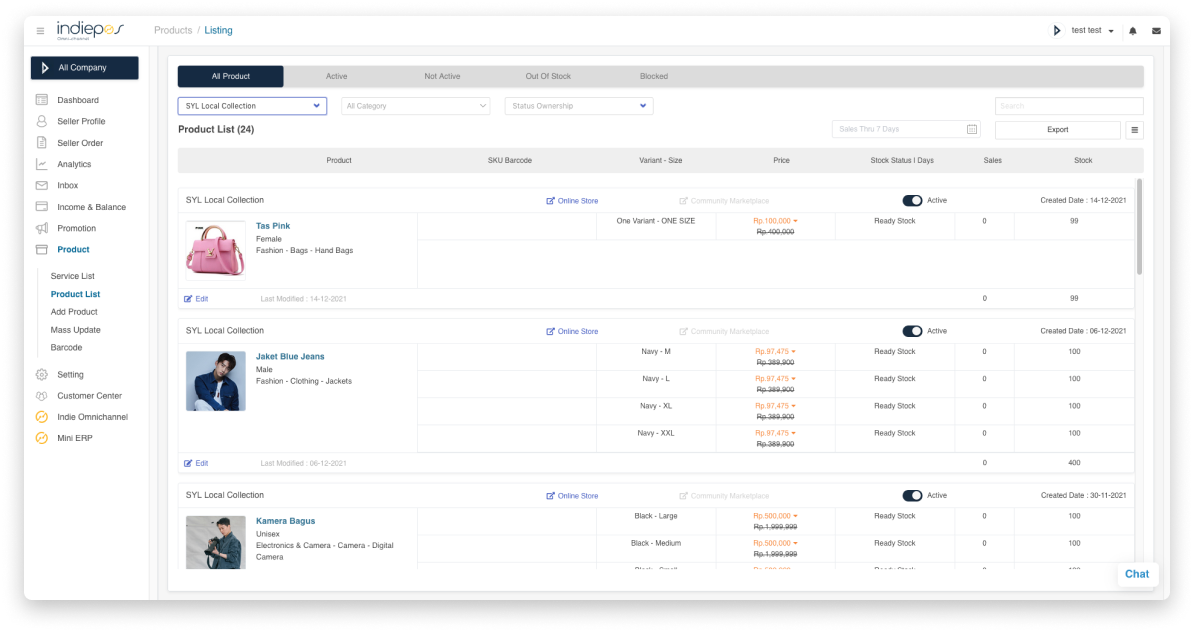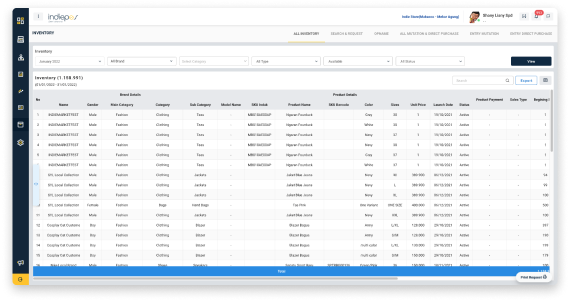 With a sufficient inventory and distribution management system, you can have updated inventory data and create your distribution orders based on the latest sales performance from each channel
Updated Inventory
Distribution Management
Stock Opname Management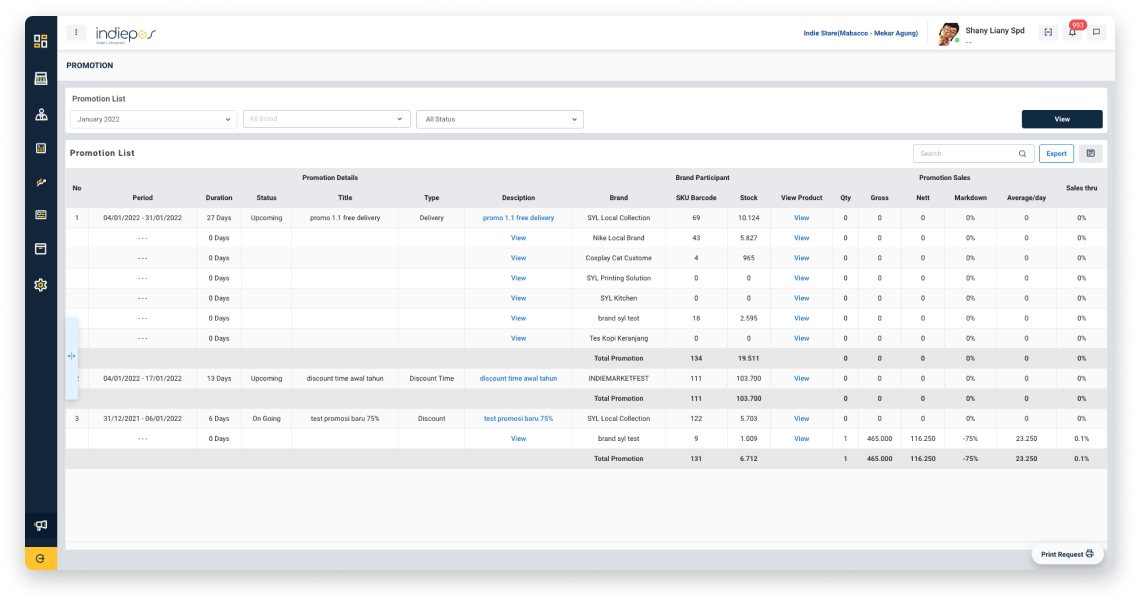 Easily plan, schedule, and launch your marketing program and promotions that will engage audiences and drive revenue across all your stores.
Promotion Schedule Management
Multi Level Promotion
Discount and Cashback
Purchase Promotion
Vouchers Promotion
Discount and Cashback
Easily set your Customer Relationship Management method, it's time for you to focus on your customer profile and shopping habit to get closer to them. IndieOmniPos helping you to engange more to your customer and increase you customer lifetime value
Customer Profile
Gift Cards
Loyalty Program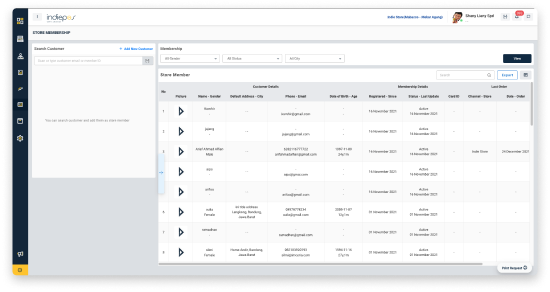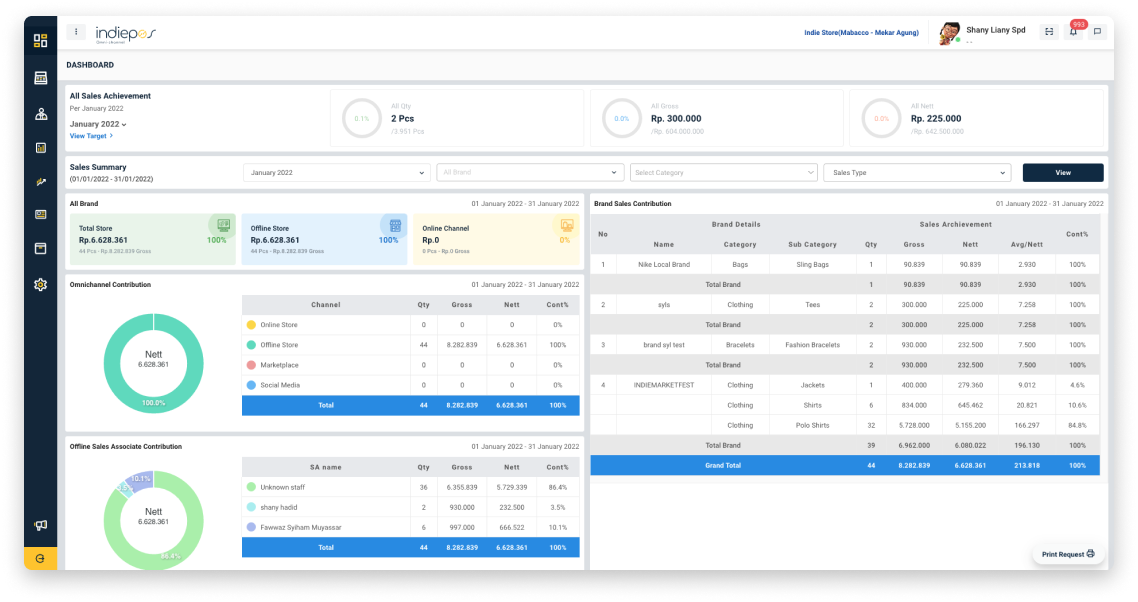 Easy access to your business review, sales and store performances and your sales person achievement will be shown at your dashboard.
Sales Trend
Target Achievements
Sales Person Productivity
Multi Channel Performance
IndieOmniPos can boost your staff or store sales associate productivity by simply added additional role for Online and Offline order processing. They will engage with your online order while they are in store and reply to customer directly about their order from the store.
Multiple User
Commision Based Program
Integrated Order Management
Multi Order by One Person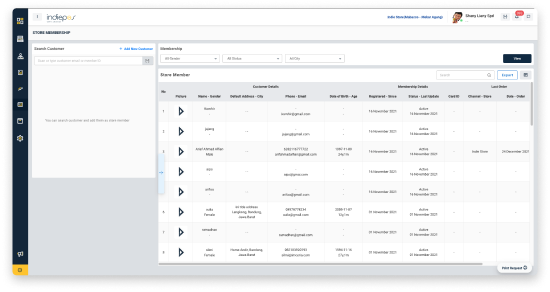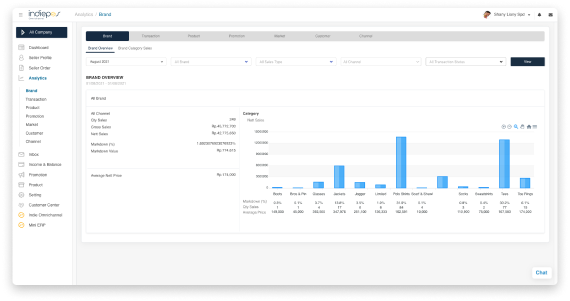 Track and analyse valuable data that will help you to shape all your channels business strategy. See and evaluate your brand performances by categories and product assortments.
Comprehensive Charts
Sales Report & Analytics
Sales Person Analytics
Promotion Reports & Analytics
Exporting Reports
We integrate the best digital payment method for your customer's order purchase and increase your potential business. It will help you to simplify your customer's payment as they expected and no more manual payment checking as you expected.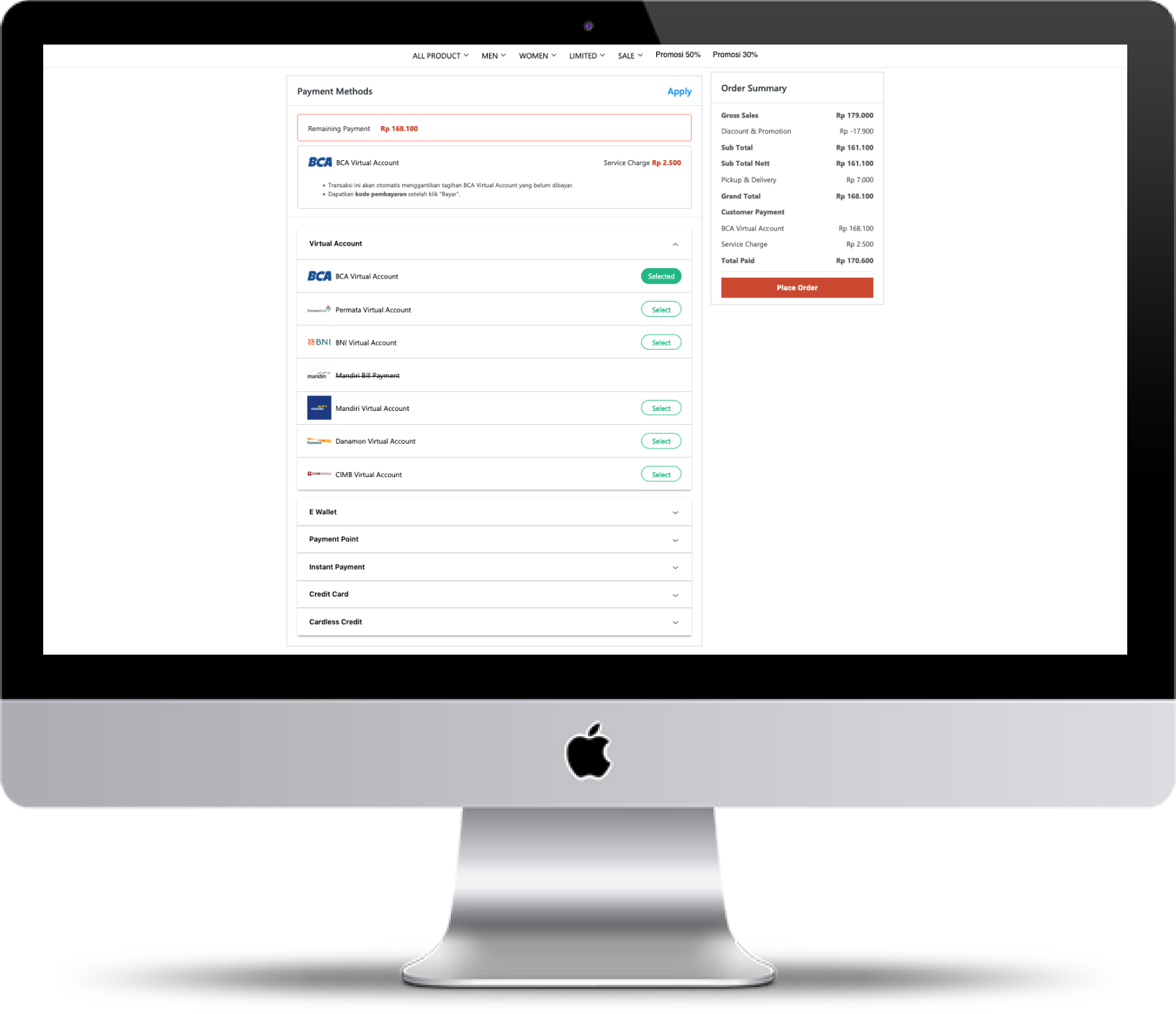 Credit & Debit Card
Bank Transfer & ATM
E-Wallet
Retail Payment
Our System will help you to send your customer's order ar ease directly from your stores by collaborating with the best logitic partners